PILLOW BLOWING MACHINERY

PMI Sales is a leader in textile machinery around the continental United States.  Since PMI's purchase of Fiber Controls Machinery, this match has put these high quality pillow blowing machines in high demand.     The PMI – Fiber Controls pillow blowing machines incorporate the latest technology in our industry, which allows the pillow tick to be filled quickly thus reducing the cost of the pillow.
Call us today to discuss your pillow blowing machinery needs, and we are here to help!  Serving the Greater United States with high quality machinery for nearly 3 decades.  Call us today.   704.860.5592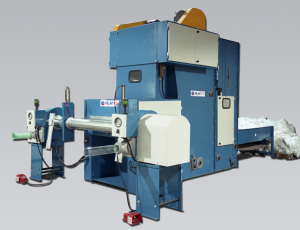 PILLOW STUFFING
The latest PMI Pillow Stuffing unit is adaptable to fit into an existing pillow production line.
It is designed and solidly built to offer the best in helping maintain production speeds.