PMI's in-line Bale Opener, Model MTAF-128, is designed to meet requirements of bale opening
in processing natural and man made fibers, including waste.  The standard double roll
opening system, with specially designed and shaped opening discs, insures uniformity in
opening of fiber at high production rates. The unit is capable of processing soft nonwoven
rolls and trim returns.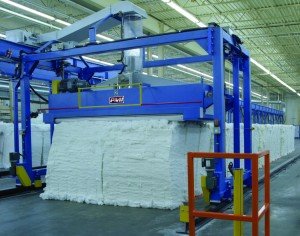 The Snowbreaker is available in 60 and 72 inch working widths; and lengths up to 240
inches.