New Blending Lines / Machinery
PMI's Blend Line incorporates the latest electronically controlled weighing system to insure
accurate blending. Blend Lines can be designed and equipped with the proper equipment to
fit your needs.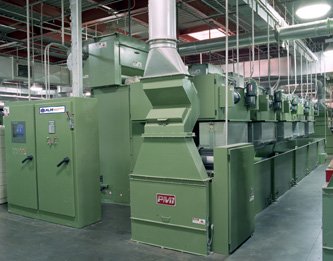 Our PLC based monitoring system provides exacting control
over fibers dumped into the blend. Blend recipes are continuously monitored and will notify you should a pre-set recipe vary.
Call us today to discuss your needs with both blending line or electronic weighing for blending or blowing.  We sell nothing but the best in class machinery to suit all facilities and needs.  We can be reached at  704-860-5592