The PMI Garnett Card, Model MGC is of a rugged, yet stable design. With steel welded side
frames and heavy duty cylinders and rolls, our Garnett runs smoothly while offering high
production runs.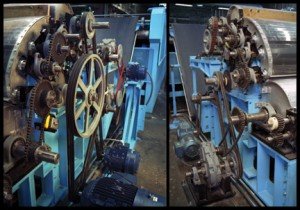 The safety enclosure allows easy accessibility for routine maintenance. It
is suitable for processing hard twisted waste of wool, cotton; etc., as well as virgin fiber.
PLC controls allow precise speed controls of rolls. The Garnett is available in widths of 60
inches and 72 inches.